The Real Hardcore Advance
Features For COMPLETE Auto-Video
Creation & Traffic!
NEW & POWERFUL Advanced Features, Integrations
& More With Commercial License!
UNLIMITED Video Creation – No limits
Commercial & Agency License: Sell Service to clients
ReadyMade Agency Website w/ Paypal Checkout
Sub-Users & Clients Access Feature
AUTO PUBLISH on Instagram & SnapChat via Dropbox
Add & Manage UNLIMITED Video Sites Accounts
Developers License – UNLOCK EVERYTHING
Virtual Assistant Access Feature
Video Traffic Generation System (Video Training)
POWERFUL Professional
ClipsReel


Features That

ONLY YOU

Get Today!
That's right!
ClipsReel PRO is FOR YOU...to help you create more videos, better videos and also start making money with those videos.
The new powerful features ClipsReel PRO gives you access to aren't for everyone and right now, right here, only you have the opportunity to upgrade your ClipsReel account to the PRO account and LEAVE all your competitors light years behind!
Here's everything you get with the ClipsReel PRO...
UNLIMITED VIDEOS
Create & Publish UNLIMITED videos every single day!
There is no limit on how many times you can use ClipsReel, how many videos you can create every day and on how on how many computers.
With ClipsReel PRO, you can create UNLIMITED number of videos, without any limitation at all. 100% control over every single thing. No catches!
Once you upgrade to ClipsReel PRO today, you will have the ability to use ClipsReel to create as many new videos as you like, every single day, without having to worry about limited license keys or lame restrictions that other similar tools put on you.
Want to create 1,000 videos today?
Sure, go ahead. With PRO version you have no restrictions!
The cloud software version that you already possess, gives you the capability to create up to 500 videos per day, and you know you'll run out of that in no time at all.
Get the PRO and you can create unlimited videos with a push of button PLUS also publish them, all on autopilot.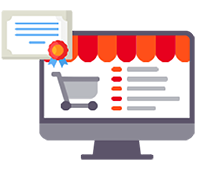 COMMERCIAL & AGENCY LICENSE
Help Your Clients, Sell the Video Creation Service &
Earn Bank-Breaking Profits!
You know what ClipsReel can do for you, but what if you can use all that power to churn out crazy profits for YOU every day?
"VIDEOS" is a HUGE market and since you can now create unique, stunning videos using ClipsReel, you have a massive advantage over other slow video designers and freelancers.
Everyone wants videos for their marketing but no one wants to create them. They want to leverage free traffic and sales that videos can get but don't exactly know how to do it. YOU can solve this problem with ClipsReel PRO.
All you need to do is approach a couple of leads and tell them that you'll help them get more traffic, leads and sales by letting their business and brand leverage LIVE videos on social media without them actually doing anything.
How much could you charge them?
$50? $100? $400? $1,000? Even a percentage of their profit? There's no limit. Just need to see how deep the client's pockets are.
With the commercial & agency license, ClipsReel PRO will help you get your investment back with just 1 client.
READY-MADE AGENCY WEBSITE WITH
PAYPAL CHECKOUT
We've Create a Ready-Made Website For You
To Run Your Business!
Now we wanted to make it super easy and faster for you setup and get your live video creation and marketing business running.
That's why we're create a Professional Video Creation and Marketing Business websites with pricing table, features pages, about-us page, contact-us page, professional paypal check out page and more.
All you have to do it, download a small file, upload it on your server, add your logo and you're good to go. You'll have a full blown professional looking Video Creation and Marketing service selling website with Paypal checkout ready in no time.
SUB-USER & CLIENT ACCESS
Give Your Clients Access to Track Their Campaigns!
Nothing better than showing your clients how you're helping their businesses get more likes, comments, views and traffic in real-time.
With the Sub-User and Clients Access feature, you'll be able to give your clients access to VIEW specific video campaigns you're creating and running for them.
This way, your clients will be able to see in real time all their video content being created and syndicated and links shared and traffic being generated.
Easiest way to increase your per client fee and upsell as an add-on for more money.
AUTO PUBLISH ON YOUTUBE,
INSTAGRAM & SNAPCHAT
Quickly and easily distribute your videos to
popular video sites in minutes!
Creating stunning videos from just a URL is great.
But what if you create 100s of videos and don't know how to publish them and get traffic?
Well, that's exactly what ClipsReel PRO solves for you.
With the PRO version, you get the ability to automatically publish your videos to YouTube, Instagram and SnapChat accounts. As soon as you create a video, you can upload and publish the videos right from inside the ClipsReel PRO.
No need to save the video, open website, upload, render, customize and publish. Simply hit the "UPLOAD" button inside ClipsReel PRO and your video will be live in a matter of minutes.
PLUS there is no limit, no catch.
You can publish unlimited videos, as many times as you want. No holding back!
Want to publish on Instagram or SnapChat? No problem! Simply connect your dropbox account and ClipsReel PRO will upload the video to your dropbox andgive you a link to download the video on your mobile phone, from where you can publish the video on those platforms.
ADD MULTIPLE YOUTUBE, INSTAGRAM & SNAPCHAT ACCOUNTS
Schedule to Publish your videos on as many
video accounts as you like!
Do you have 10 YouTube accounts?
Want to upload videos to your clients YouTube or Instagram or SnapChat account?
No problem. With ClipsReel PRO you can connect and add unlimited number of accounts where you can publish and upload unlimited number of videos. No catch, no cap, nothing held back.
Simple click a button and add a new personal or clients account to uploadvideos.
VIRTUAL ASSISTANCE SUB ACCOUNT:
Create a Sub-Account For Your VA To Do The
Work For You!
Doing everything yourself is not a great idea. ClipsReel PRO comes with theVirtual Assistance Sub account feature, which gives you the ability to share your account and also create 1 sub account for your VA to be able to use your ClipsReel PRO app.
With this, you can sit back and relax while your VA or team members do all the heavy lifting for you and you cash in.
DEVELOPERS & OUTSOURCERS LICENSE:
With these 2 licenses, you can let
your team do all the work!
ClipsReel PRO comes with developer and outsourcers license. That means you can recruit clients and charge to create videos for their business and let your employee/team member do all the work. There's no limit to the number of videos you can create, no limitation on how you recruit clients, and absolutely no cap on how much you can charge.
Go crazy! You will recoup 5x, maybe 10x, and maybe 30x, what you invest in ClipsReel PRO in one sale!
PLUS we are also throwing in "Outsourcers license" where you can give ClipsReel access to your VA and let them do all the work for you. Sit back andwatch, while this little piece of amazing technology makes you money. Can't beat that!
VIDEO TRAFFIC GENERATION SYSTEM:
Learn How To Use Your VIDEOs To Get
Tons Of Traffic, Leads & Sales!
With access to Video Marketing Mastery System Video training, designed to take you by the hand and walk you through the process of getting most out of Video Marketing.
This training will take you by the hand and show you step-by-step, topic by topic, and tool by tool, what you really need to know in order to dominate Video Marketing the easiest way possible, using the most effective tools and in the shortest time ever.
Learn exactly how you can get more traffic, leads and sales for your videos and your own clients.
FAST ACTION BONUS
(Time Sensitive)
Advanced Analytics & Reporting
Get a birds-eye view of everything that's happening with all the videos you've just setup.
See which video is published, which is pending to be rendered and which you still need to complete to get things moving.
With the advanced analytics and reporting, you get a better idea of all the video creation and sharing activity happening in your ClipsReel account, always.
Free Cloud-Storage
This is HUGE. Not only you can create and connect multiple social media accounts but with ClipsReel PRO upgrade today, we're offering your unlimited free cloud-storage to hold and save all your live videos you'll be running using ClipsReel.
No worries about downloading and saving on your computer. Save everything inside your ClipsReel PRO dashboard and access them from anywhere in the world.
Only for this launch week, we are completely waiving off our setup and monthly fee.
That means you don't pay any extra dime at all. All you pay is the one-time stupidly low upgrade fee for the PRO upgrade and that is all. Can't beat that!
Grab this offer before we get back to our
senses & raise the price!
Price Increases In Few Hours:
This Upgrade is the
ULTIMIATE




Add-On For Maximizing

the
Power of ClipsReel!
With all these POWERFUL new features, Instagram/SnapChat Sharing and new usage rights that you've just seen, you will not only be creating stunning videos using just a URL, optimizing them, getting them published to different video platforms BUT also using ClipsReel PRO to make you money from your clients.
We are prepared to give you all these vital and powerful features for a very special price because we've already cleared the chaff, and we can see that you are committed to dominating video marketing!
ClipsReel PRO will be writing your success story today!
Here's EVERYTHING You Get
With
PRO

:

Commercial Usage

& Agency License

Create UNLIMITED

Videos per day

Sub-users / Clients

Access Feature

Auto Share

on Instagram & SnapChat via Dropbox

Connect UNLIMITED

Video Site Accounts

Developers License

Virtual

Assistant Access

Ready-Made Agency Website

with Paypal checkout and more

Video Traffic

Generation System (video training)

Fast Action Bonus:

Advanced Analytics & Reporting

Fast Action Bonus:

Free Cloud-Storage
Check Out The Bonuses You'll Get For FREE If You Buy Today
FAST ACTION BONUS #1
Freelancer Search Engine Script (VALUE:

$97

)
This Freelancer Search Engine does exactly what it says -- it lets you setup your own search engine for freelancer jobs.
This script has designed and perfected for SEO. The script generates unique and related meta tags for every page. It automatically pulls projects from Freelancer.com
FAST ACTION BONUS #2
WP Viral Rater Plugin (VALUE:

$297

)
Google And Social Signals Results In Huge Opportunity For The Savvy Internet Marketer!
Google quitely, announced the new feature for the search engine, called Rich Snippets. Using microformat or RDF you can add pieces of code that will Google find and use with search engine results..
FAST ACTION BONUS #3
Wp Coupon (VALUE:

$197

)
Create coupons you can print to give to offline customers with a QR code to share the coupon on facebook. Easily allow your clients customer to share the coupons with a easy QR code they can scan and share the coupon in seconds.
Easily create a mobile landing page where you can reveal a coupon oode once they share the coupon on Facebook and much more!
FAST ACTION BONUS #4
eCover Monsters 10 Premium Header Pack (VALUE:

$67

)
Header & Graphics Blowout! If you have been banging your head against the wall trying to figure out how to make the perfect header, then YOU need this Header Pack!
FAST ACTION BONUS #5
Super Affiliate Success (VALUE:

$97

)
Discover the effective methods used to increase your earnings and become a Super Affiliate!
Wondering how people make profit online and how marketers take their online business to new level and gain huge profits? Most people never make it in the online marketing world or affiliate marketing because they don't use a specific method and practice it until they move on to the next. Every time someone sends out an email about a new product launch or a new way getting more sales they lose focus and try that out.
FAST ACTION BONUS #6
Covert Video Squeeze Page Creator (VALUE:

$97

)
Introducing The Sneaky Video Squeeze Page Maker! The money is the in the list. That's what many successful online entrepreneur's are saying. And if you are not doing it also, you are leaving a lot of money in front of you. The question is that, how are you going to build a list? Well, the most effective way to do it is by using video squeeze pages.
Every effort has been made to accurately represent our product and it's potential. Any claims made of actual earnings or examples of actual results can be verified upon request. The testimonials and examples used are exceptional results, and don't apply to the average purchaser and are not intended to represent or guarantee that anyone will achieve the same or similar results. Each individual's success depends on his or her background, dedication, desire and motivation. As with any business endeavor, there is an inherent risk of loss of capital and there is no guarantee that you will earn any money.
By making a purchase on this website, you agree to abide by all our policies and will not be misusing our product(s) for any wrongful purposes